Creative Experiences, Thirty Collaborators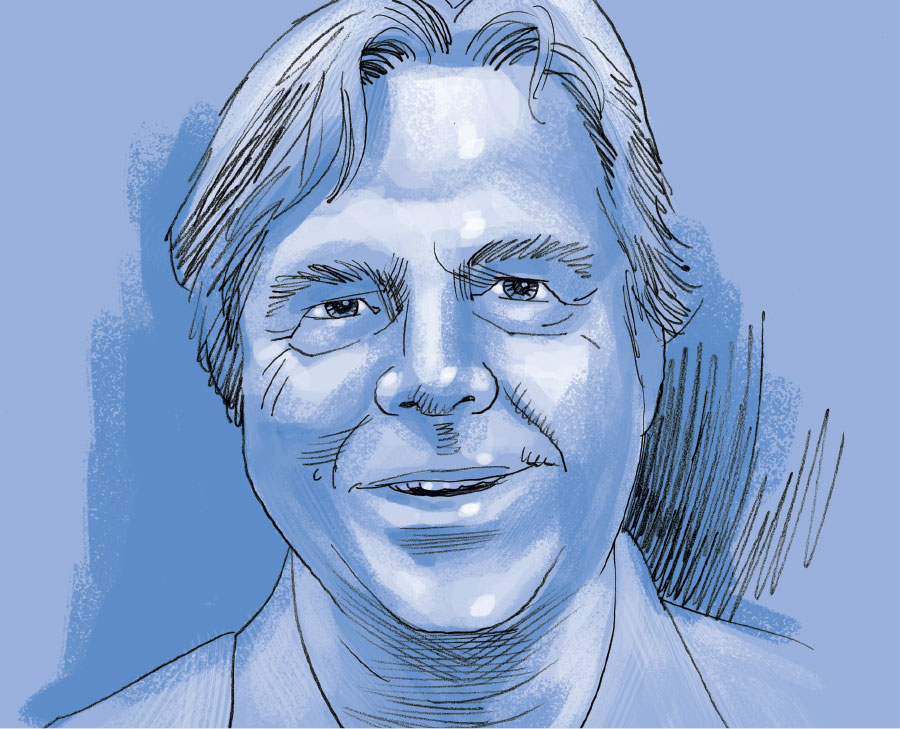 illustration: Sherwin Schwartzrock
In high school I had a job as a custodian in a drug store. While sweeping the floors and emptying the trash, it seemed like I was always looking at the various product packages, some of them elegant and alluring, others flat, empty, and uninspired. The most interesting designs tended to be in the cosmetics section. I'd study them to try to understand what it was that I liked – colors, type, white space, well-designed logos, the relationship of the elements – and wonder how they could evoke such different feelings.
My first year of college I took a drawing class, where the same still life was assembled for us day after day. At one point I realized I just couldn't draw it again, and decided to pull something else from it. It was at that moment I understood that was the point all along: to take from what was there and do something of my own with it. When I got into commercial art school, we had to keep a sketch book, and that idea of making something my own endured.
Sketching has been a continual thread throughout my life, documenting places during travels as well as creating more imaginative pieces. We are so familiar with our surroundings that it often takes visiting somewhere new to inspire the desire to draw. The guru Krishnamurti said we cannot discover what is unknown; we can only find what we already know. My sketching has been an attempt to discover pieces of the unknown, to ride this rainbow of imagination as far as I can.
In a sense, it goes back to those cosmetics labels. Can I rise above the ordinary? Can I discover a more inspired solution; something new in the everyday and the familiar? And since it isn't tied to financial reward, maintaining a style for gallery pieces, or anything else, it's been a wonderful outlet for endless possibilities.
"My first job out of college was with Spilker Baker & Associates, a small Spokane design firm owned by Don and his partner, Jim Spilker. The arcade game Asteroids had been released a couple of years earlier, and Don was the undisputed king. He'd spend his lunch hours trying to improve his record-setting scores."