Creative Experiences, Thirty Collaborators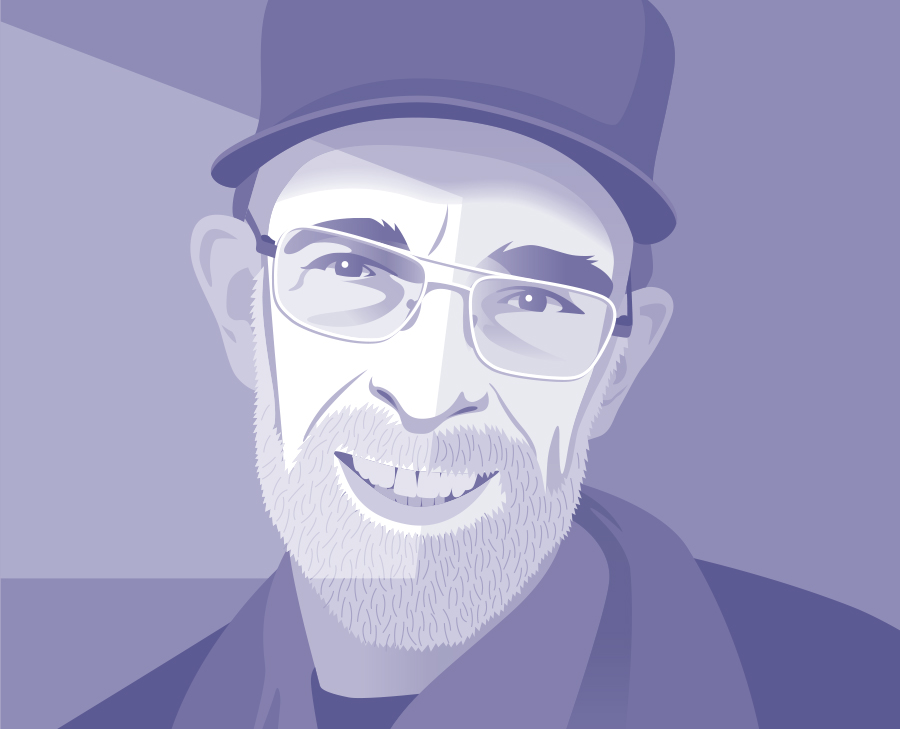 My dad used to do what they called "show cards" for the Ridpath and the Davenport Hotel for traveling musicians and magicians, trade shows, that kind of stuff. It was one of those things from the old theater days. Managers would send a poster ahead of the event, local sign painters were hired to recreate the artwork for these show cards, and they'd put 'em on easels in the lobby, out on the sidewalk, wherever.
This guy came into the shop one day. It was a Monday, and he had a trade show at the Davenport that started the next morning. And he needed a show card. Like, right now. Didn't even ask for a price. Dad didn't know him from anyone, but the hotel had recommended us, so he agreed to do it.
After dinner that night he went back down to the shop to get started. Took him till two in the morning to finish. It was a big card – probably 28″ by 44″ – all of it hand-lettered. The next morning, the guy comes in to pick up his sign. My mom, who worked the front office, handed him the invoice. It was something like $40. And the guy says, "It's not worth it." My mom says, "What do you mean? Did we miss something? Is it too late?" But the guy just kept repeating that it wasn't worth it. Loudly.
My dad could hear what was going on, so he comes out front. He says, "Listen, you said to hustle this." "Yeah." "Is it crooked or something?" "No." "Is it what you asked for?" "Yeah." "So what's the problem?" "It's not worth it."
My dad says, "Okay." Then he grabs the sign and rips it up. After all that work. Guess he figured the guy didn't need it that badly.
"Chris and his brothers Nick and Steve are the 'sons' of Vic B. Linden & Sons Sign Advertising, which began in 1946. The Linden boys know every square inch of every commercial and professional office building in Spokane – and beyond. When they retire, I'm going to feel sorry for all the area's building facility managers."