Creative Experiences, Thirty Collaborators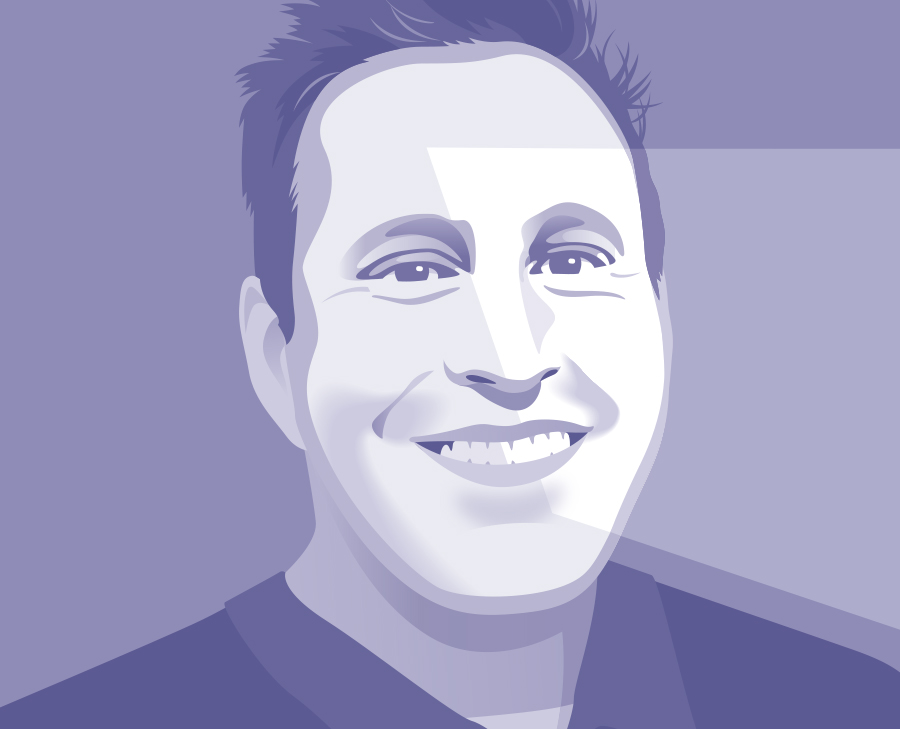 I was doing what's called an "upfront" at Radio City Music Hall in Manhattan. It's one of those things where the big networks put on a giant showing of their fall lineup. Just short clips. They invite all their advertisers – Chevy, Pepsi, whatever – and say, "Hey, look at us. We're cool. Look at our new fall shows. Please advertise with us."
My job was to design some content for NBC's upfront presentation: screensaver-like animations that would be used between clips, when one of the stars would talk about a particular show, or during a short break. It was basically just doing stuff with their logo, or their colors – but it was on six screens, each of which measured 45 feet wide by 25 feet tall.
The thing about a job like this, though, is that, while you do a lot of the work ahead of time, they always change it the minute you get there. They completely dump everything you've done. This time, they'd sent me a PDF of the NBC colors – but they were all wrong. So, literally days before the show, we're redoing every single animation.
So there's four or five of us, and we're designing one animation and rendering it on two machines while we're creating the next one. You'd arrive at 9 a.m. at the giant conference room they'd rented out and work all day. Take a break for dinner – they always had lunch brought in – then work till 4 a.m. You go back to the hotel room, but you're so jacked up from working, you can't fall asleep, so you lay there for an hour. Get an hour's sleep, wake up, shower, walk across the street to Starbucks, and repeat the whole thing. So during the three weeks I was there, I think I saw the sun maybe four times.
That was my first trip to New York City.
"While still an employee – and before he moved on – Mike wrote an unsolicited yet honest critique of my firm. It included how persnickety (I believe his word was 'anal') my business partner and I were when it came to art direction. We continue to collaborate today, and all these years later, his assessment is still spot-on."