Creative Experiences, Thirty Collaborators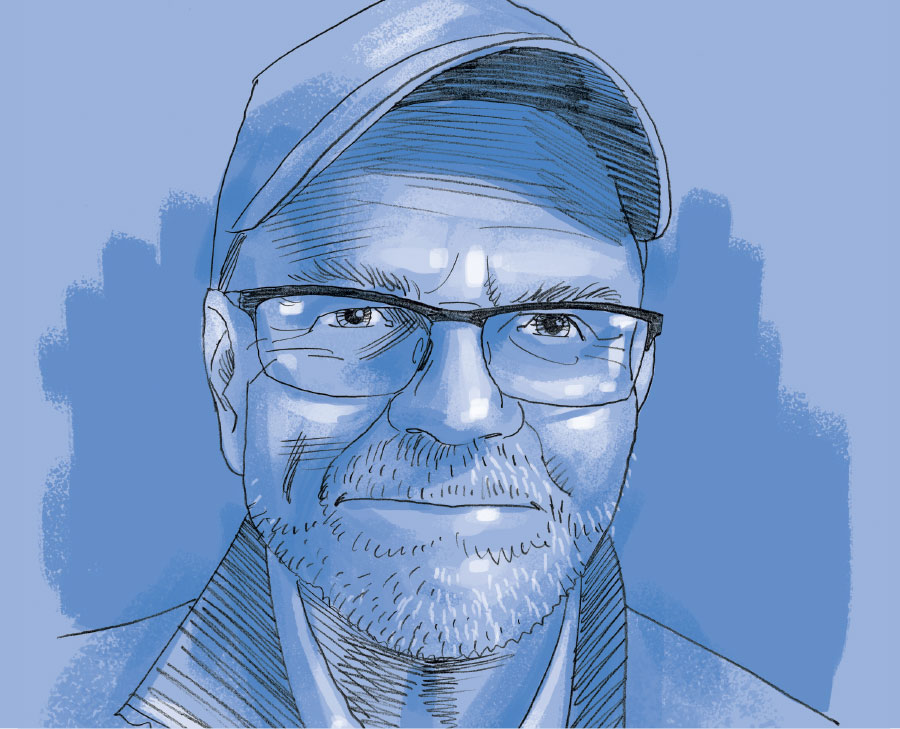 illustration: Sherwin Schwartzrock
I took art lessons as a kid, but I ended up going into the Navy right out of high school. Served on an attack sub from '59 to '63. After I was discharged, I went to business school, sold piping and plumbing supplies for 10 years, even tried a little construction on my own. But the whole time I'd been making art.
I landed at Spokane Falls Community College because I was interested in the commercial art business. I was trying to figure out how to make a living, 'cause raising a family as a fine artist isn't easy. I had to figure out something.
But then I got an idea. One of the instructors couldn't get the supplies he needed for class. He had to order everything from Seattle Art. That got my business mind working. I asked some of the other instructors what they wanted but couldn't get. Pretty soon I was making lists and thinking maybe there's something to this.
So I started Ra-Tel's in 1978. The name goes back to the '40s, when my stepfather owned a radio and television repair shop. Radio-television…ra-tel…anyway, he and I shared space at first, and the name was pretty well established, so why change it?
Design students were our bread and butter. We had lists of all the teachers and their supplies, and we'd make sure we had those things. And we offered student discounts, of course. Summers were kind of a drag – that's when I had to buy everything, when no income was coming in. It made for an interesting life. I kept my fingers crossed every fall.
I sold the shop in 1999. My wife Karen had been diagnosed with cancer, and she wasn't given a whole lot of time. We thought, you know, let's get out of here and do something with the time we have left. It was the right decision. I got back into painting, and Karen made it another 17 years.
"During college, and for years thereafter, a trip to the art supply shop was commonplace. You could buy markers and pens, special papers, mat-board, adhesives, transfer type, paints…everything you needed to put together a layout for a client presentation (long before computers and PDFs). Darrell's store was a regular stop for many of us."