Creative Experiences, Thirty Collaborators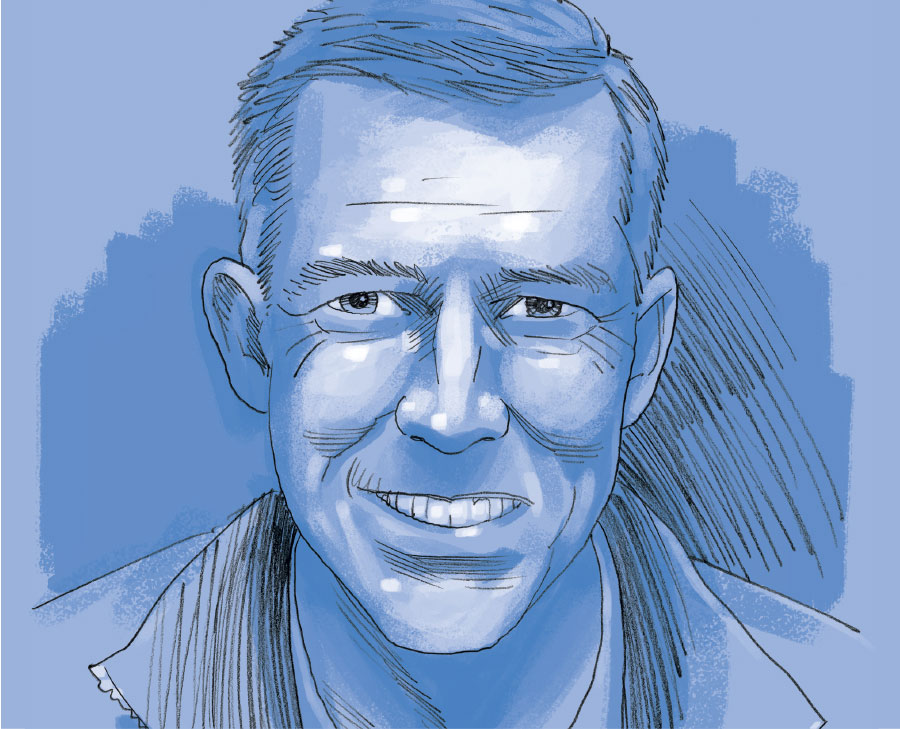 illustration: Sherwin Schwartzrock
I was in a living room in Nebraska City, Nebraska, on top of a six-foot ladder with a 180-degree fisheye lens photographing a gentleman sitting in an easy chair holding a chicken. A live chicken. All around him were stuffed chickens and birds – on the floors, on the furniture, up in the rafters, everywhere. More than 100 of them. There was a three-legged chicken on the coffee table. He'd pulled it out of a chicken processing plant by sticking it in his pants.
Turns out this guy had spent his whole life collecting chickens. And albino animals. (We didn't shoot the albino room.) He had just been fascinated by them since he was a kid. I remember standing on that ladder taking these pictures when it hit me: This has got to be the weirdest thing in the world. This is crazy. How did I get here? Who does this?
I mean, we've all seen those really bizarre photos and wondered how they came about. Now you know. But that's the freelance life. It's how I built my business: Do whatever's next, and do it well. I was pretty good at it, too. Over time, I began to reflect on the work I was doing. Say "yes" to everything? Take every job? Much of it was selling widgets, basically. What legacy did I want to leave behind?
Look, there's nothing wrong with chickens. They're fine. I just wanted to be more intentional. I didn't want to evaluate other people's choices; I wanted to constantly be evaluating mine. So these days I'm trying to be a little more intentional: How am I going to make somebody's life better? And how can I use my camera to do that? Looking for what has lasting value helps me choose what I do and what I don't do.
I still have that chicken photograph, by the way.
"We've been working in Colorado for the last several years and Erik has provided photography and video production for us on several projects. His local knowledge comes in handy when it's time to find the right people, locations, and props, from fly fishermen to face painters and bass players to breweries – even kids, airplanes, horses, and turtles."