Creative Experiences, Thirty Collaborators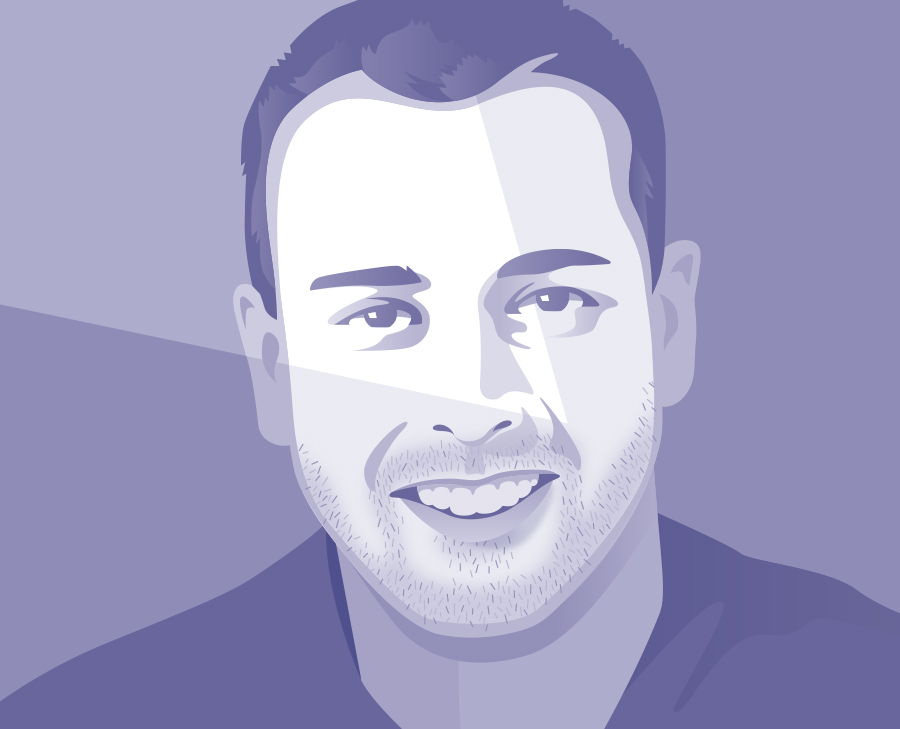 The first thing I ever got paid for in this industry was when I was still in school, slinging the chow mein at Panda Express part-time, and working an internship at a local production house. Every day was 6 a.m. to 2 a.m.
My boss at the production house said to me, "If you do this music score, we can give you a couple hundred bucks." And I was like, What? That's amazing! And then he said, "But we want to show something to the client tomorrow morning."
So my very first job was an all-nighter. I had this little studio set up in my bedroom in my parents' house, because I'm still a teenager. I get home from Panda after closing, and just crank something out. Didn't sleep at all. And the whole time I'm thinking, This is dumb. Up till then I was jacked to have the opportunity to learn about the industry, and the first actual work I get is this crazy time frame. No way is this for me. But in the morning you get your second wind. And you think, I just pulled an all-nighter, so in my mind it was like, This is super awesome. I'll bring it in and they'll think it's great and I'll be done.
But there were changes. So I rushed back home, made some tweaks, and the client loved it.
I feel like when you fall into a job like this where you can do what you enjoy doing, it makes it really easy to work hard. When things get stupid, it takes just one second to stop and remind yourself that you could be selling insurance right now. So I have absolutely no excuse to not take every single opportunity I'm given and put everything I have into it.
Versus, you know, sitting around in my underwear playing Call of Duty all day.
"An ardent Denver Broncos fan and the youngest member of the group of 30 collaborators featured in this exhibit, 'Young Kevin,' as he's affectionately called, possesses skills well beyond his age. Composer, musician, sound designer, cinematographer, and editor, he's a one-man production house."