Creative Experiences, Thirty Collaborators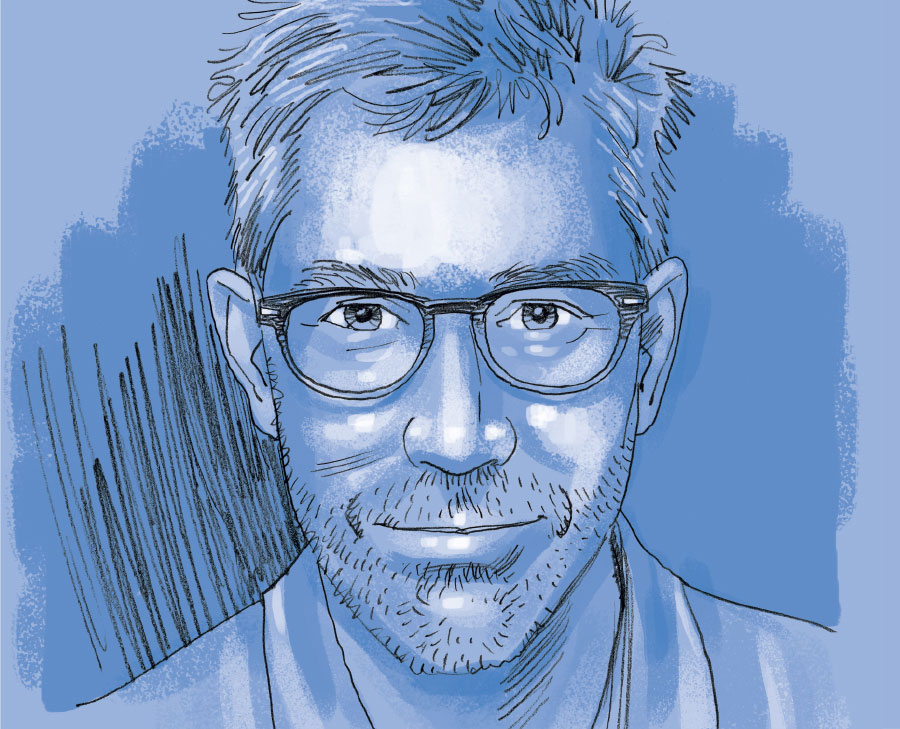 illustration: Sherwin Schwartzrock
When I think about watershed moments in my career, one of the biggest was when I was in my early 20s and I was managing some of the best bicycle racers in the world. What that taught me is that there's honor in hard work. It's not just that you're able to accomplish great things; it's the feelings and the sensations and the experiences that you get only when you really push yourself: the long hours, the training, the mindset that keeps you going when every part of your body is saying, "Don't do this." And this relates to the work we do now, too.
Somebody once said that hustle is the dark horse of creativity. It's so true. And you want the people around you to honor that as well. Because who else would you want to surround yourself with? When you collaborate with people who are willing to work hard together, you end up challenging – and inspiring – each other. Everyone is lifted up when the goal is better work rather than personal glory. When you think about it, what a gift to be able to work on something that you believe in and with people you respect – especially when you think about all the people who spend their lives just chasing dollars.
I guess it's really about looking for those opportunities that feed your soul, and where you're working with a team that wants to do something special. This could be tied to a business opportunity, or it could be a cultural opportunity. But the thing is, you need to embrace those moments – and then make the most out of them. Put your all into them every single time. Those are the moments that, 10 years later, you look back on and you're like, Oh man, I found a new gear. I pushed myself. And all of those feelings, they belong to you. You own them. Nobody else does.
"Heading back to Spokane after one of many road trips to Yakima to visit one of his clients, Andrei introduced me to Cave B Estate Winery near the Gorge Amphitheatre, where we sampled the Viognier. It's a spectacular setting. I loved it so much that Linda and I spent our 25th wedding anniversary there."