Creative Experiences, Thirty Collaborators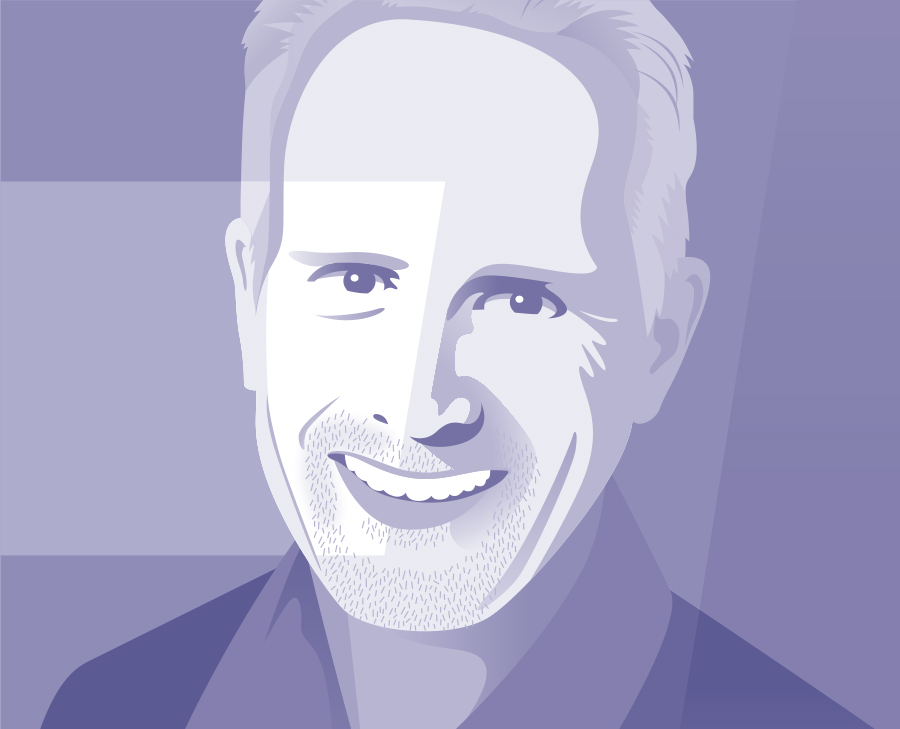 I was a janitor through high school. In 1979, I started at the Spokane Valley Herald as their apprentice in the pressroom. Since then, I've been a delivery driver; an apprentice on heatset web, newspaper web, and sheet-fed presses, as well as on all the finishing equipment (cutter, folder, stitcher, trimmer); I moved to finishing work and managing people in the pressroom; then I became director of manufacturing. Along the way I also did estimating and sales.
These days I do a lot of engineering: you know, figuring out how we're gonna start from here and get to there, and whether we're gonna need to use this machine or these people or that technique. Which means I'm responsible for when someone screws up. But if somebody asks me what I do, I just tell 'em I'm a printer. I print things for people.
All I ever wanted to do was take care of my family. It's something I picked up from my father, who was a real hard worker. And I found myself in an industry that rewards that kind of determination. But that also means nobody is above any job. Anyone who thinks otherwise, they don't make it. Or they're not successful. They're just skating along. I even picked up and delivered flowers for a client once. Want me to shovel your sidewalk? I'll do it. I don't care.
But finding a work-life balance can be difficult. I mean, if my wife and I had switched places, I would've divorced her a long time ago. I'm not kidding. She's a saint. Because in this business, you're kind of like a doctor who's on call all the time – but without the pay. And definitely without the respect. And, of course, without the life-or-death consequences. (Don't tell our clients that, though.)
Yeah, it's a weird business we're in. But I'm never not eating, so it's been good to me.
"Every good printing shop needs a top-notch production guru – someone who can deliver on the promises made by the salespeople. Working behind the scenes, Jim ensures our art files output correctly and print and bind properly – and that the project stays on schedule. All of which makes him critical to the printing process."